The Publication PARADIS sponsored by our school HBKSaar won the Max and Moritz Preis 2018 for best student publication. The Max and Moritz Preis is the most important award for comics and graphic novels in germany.
In this book I contributed to stories. One about a boy and a girl and their expactions during their first dates. Contrasting the real-life with their media reality. (14 pages)
The second story is sewn throughout the book. 2 blocks with 16 pages recount the story of Captain James Cook on his search for Paradise. It is justapoxed by illustrations of social media canals like Instagram, Tinder or AirBnB where people nowadays are looking for their Paradise.
read more: https://www.comic-salon.de/de/...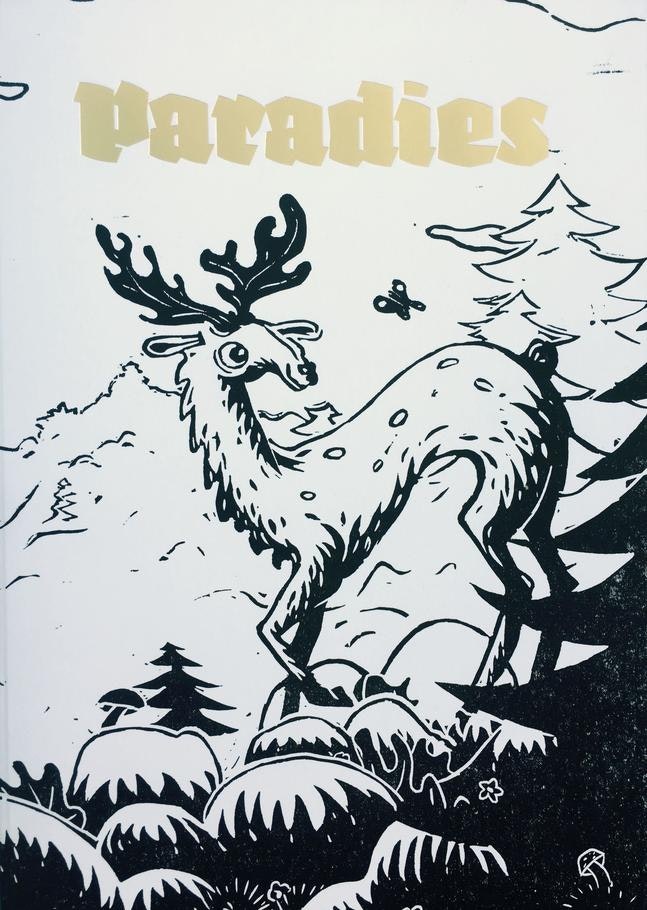 The Cover was designed by Bernd Pegritz.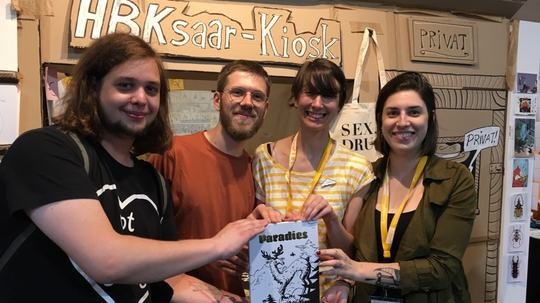 Four other artists that are part of the book.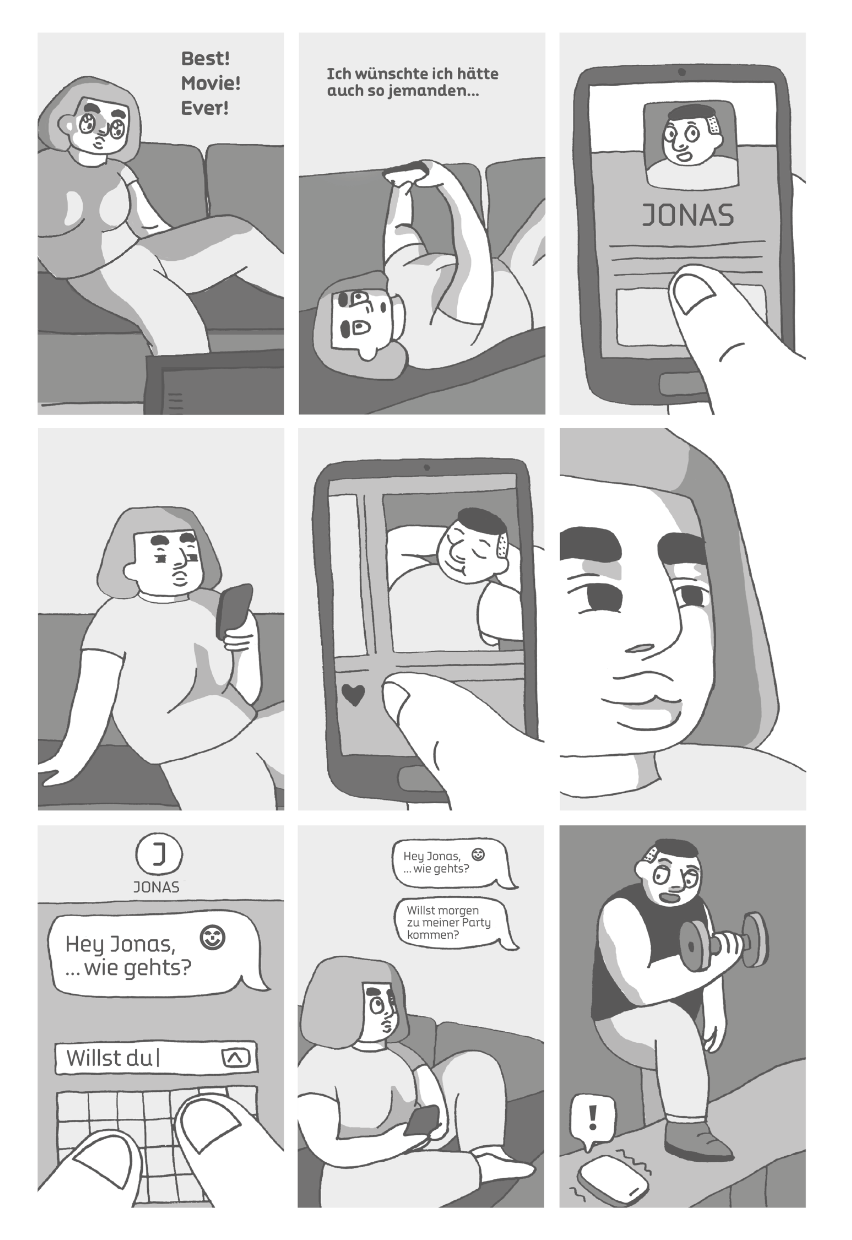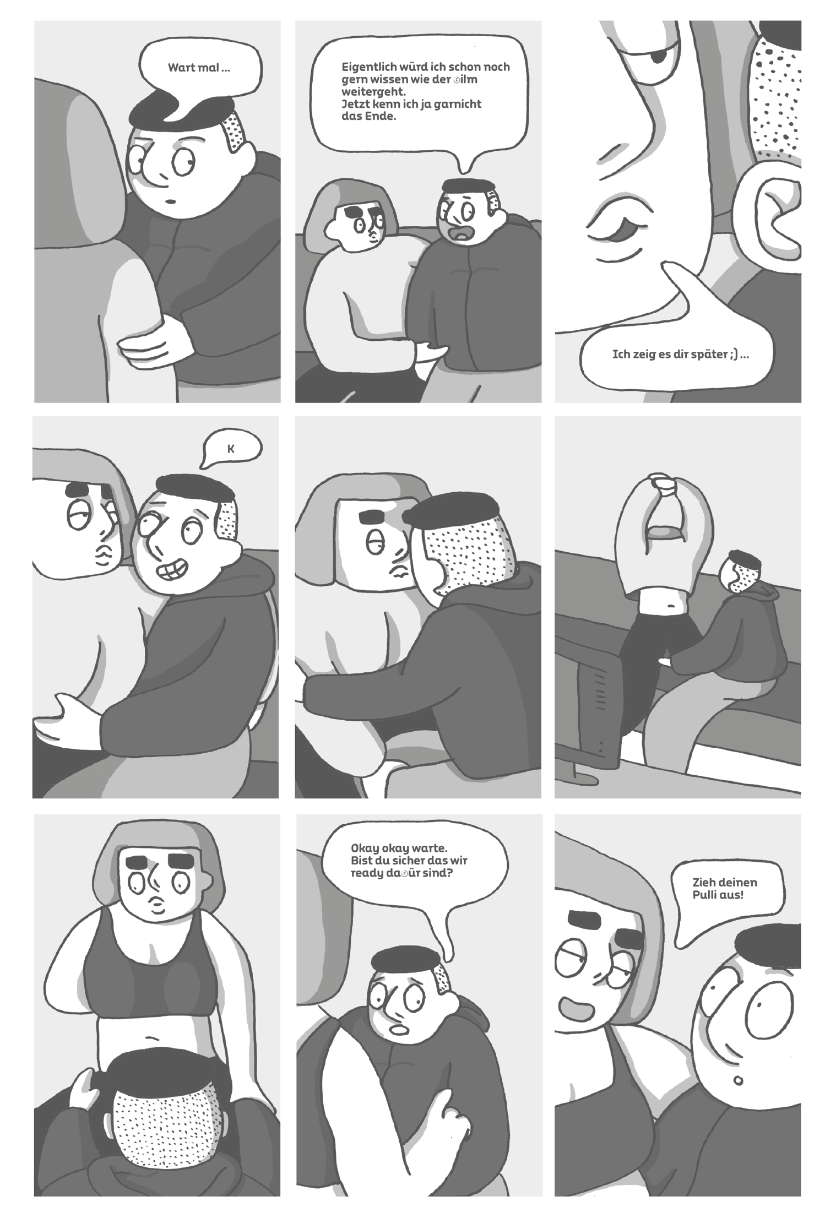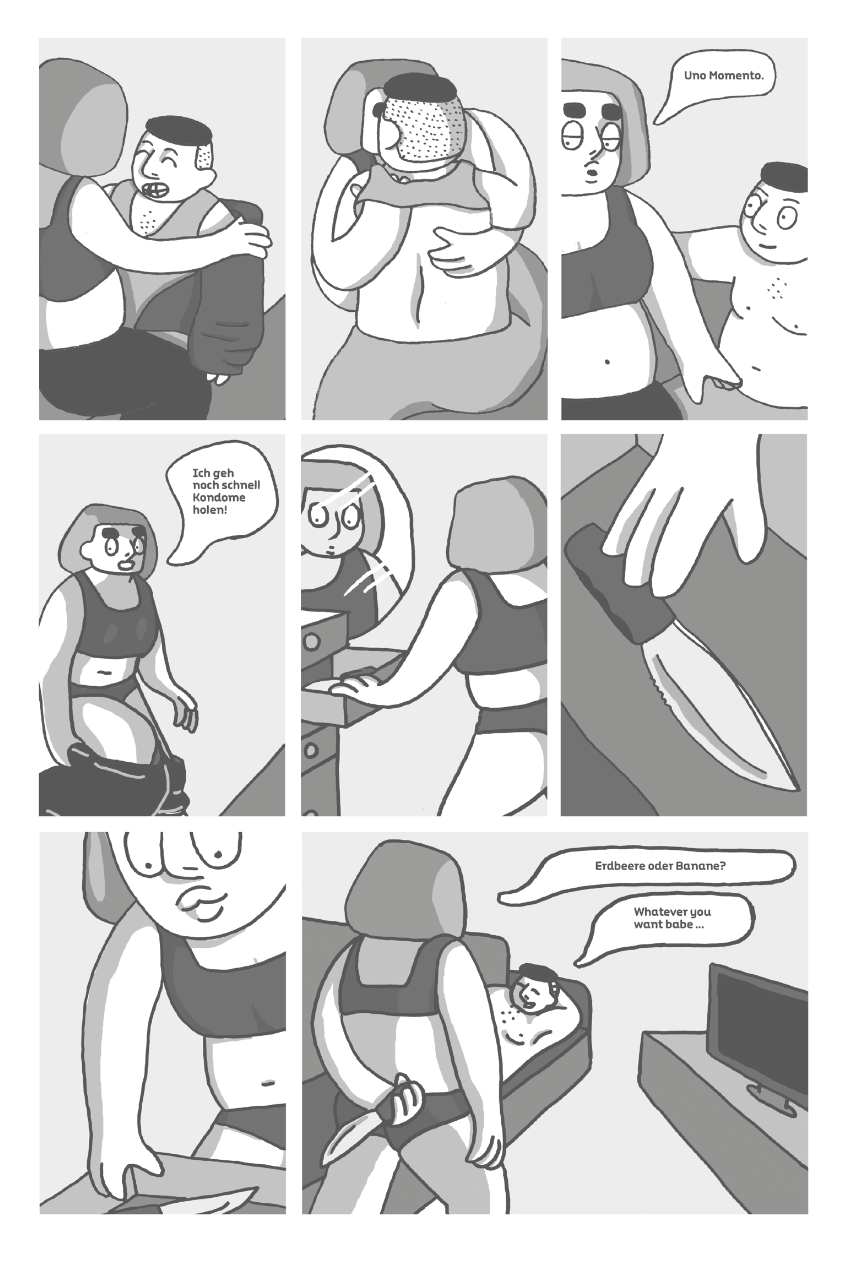 Selected Pages from the 14 page story "Whatever You Want"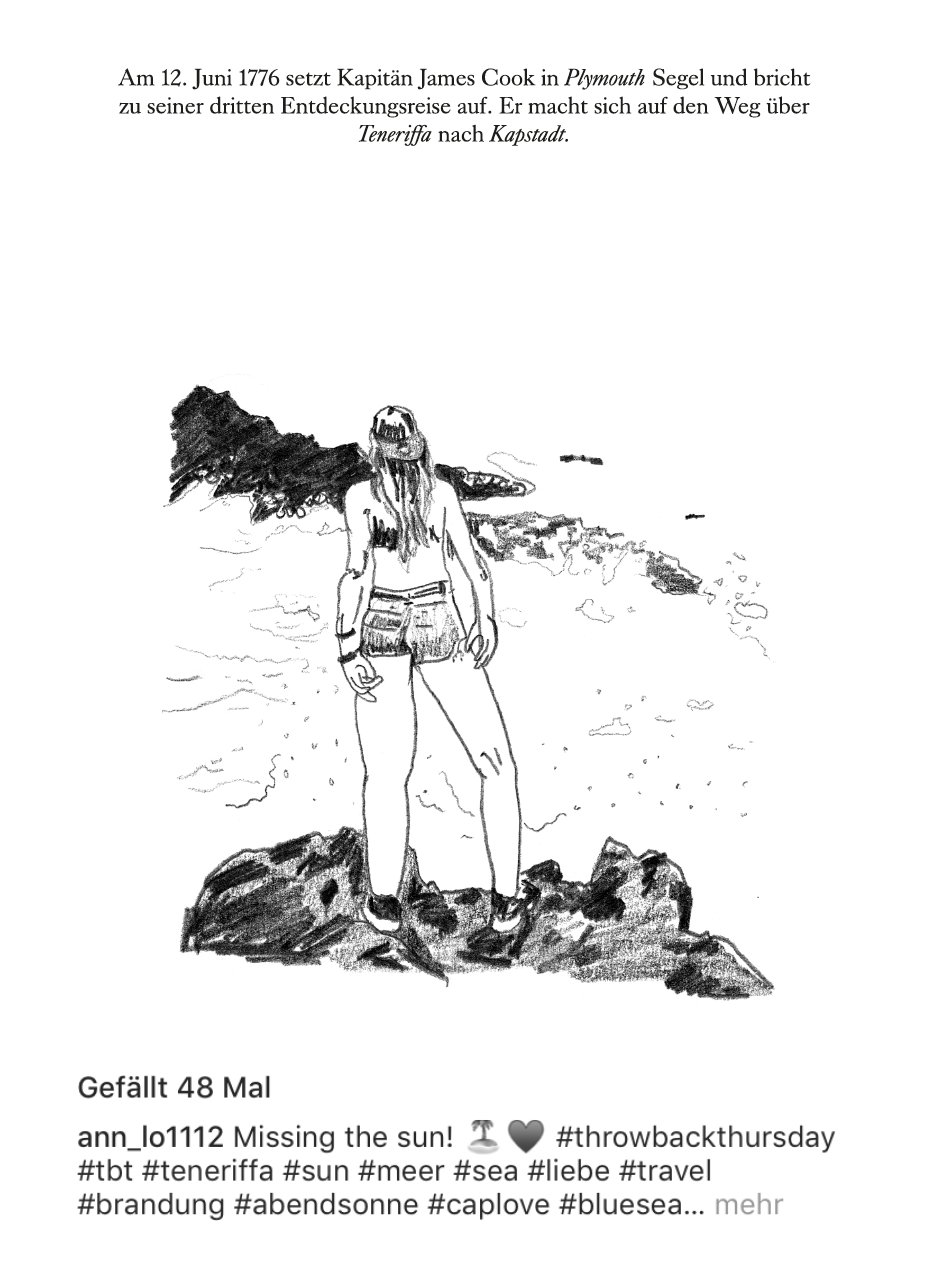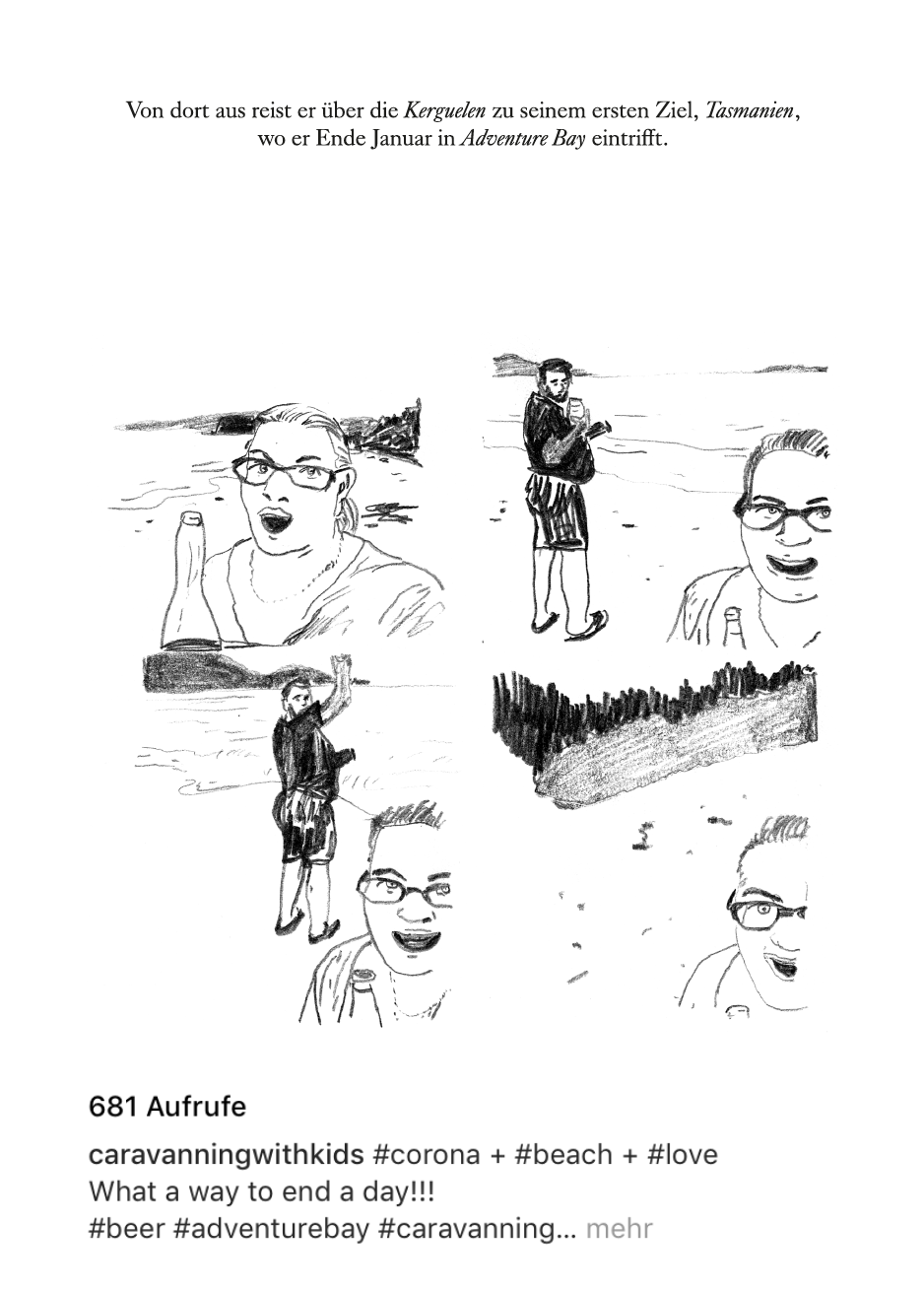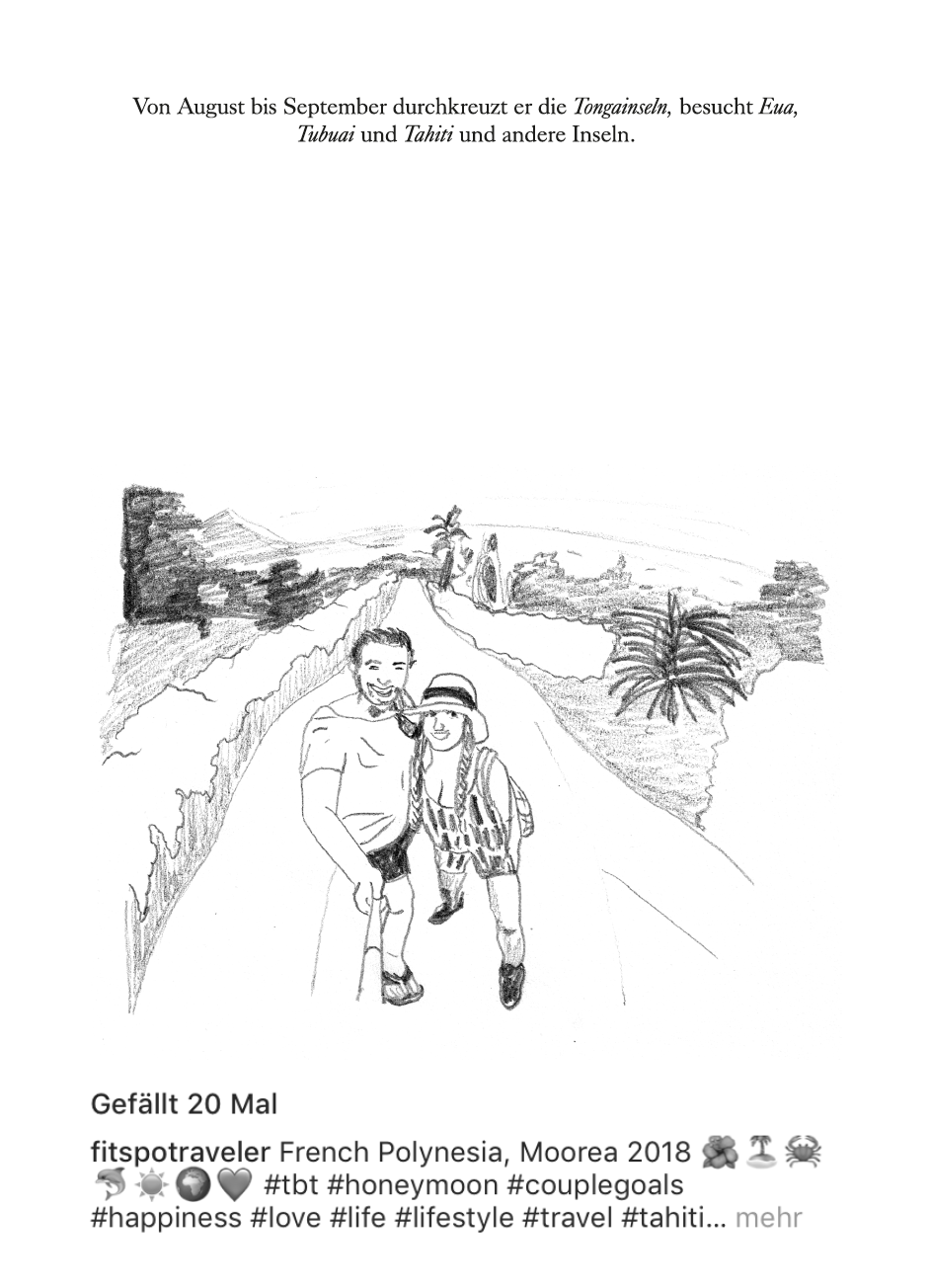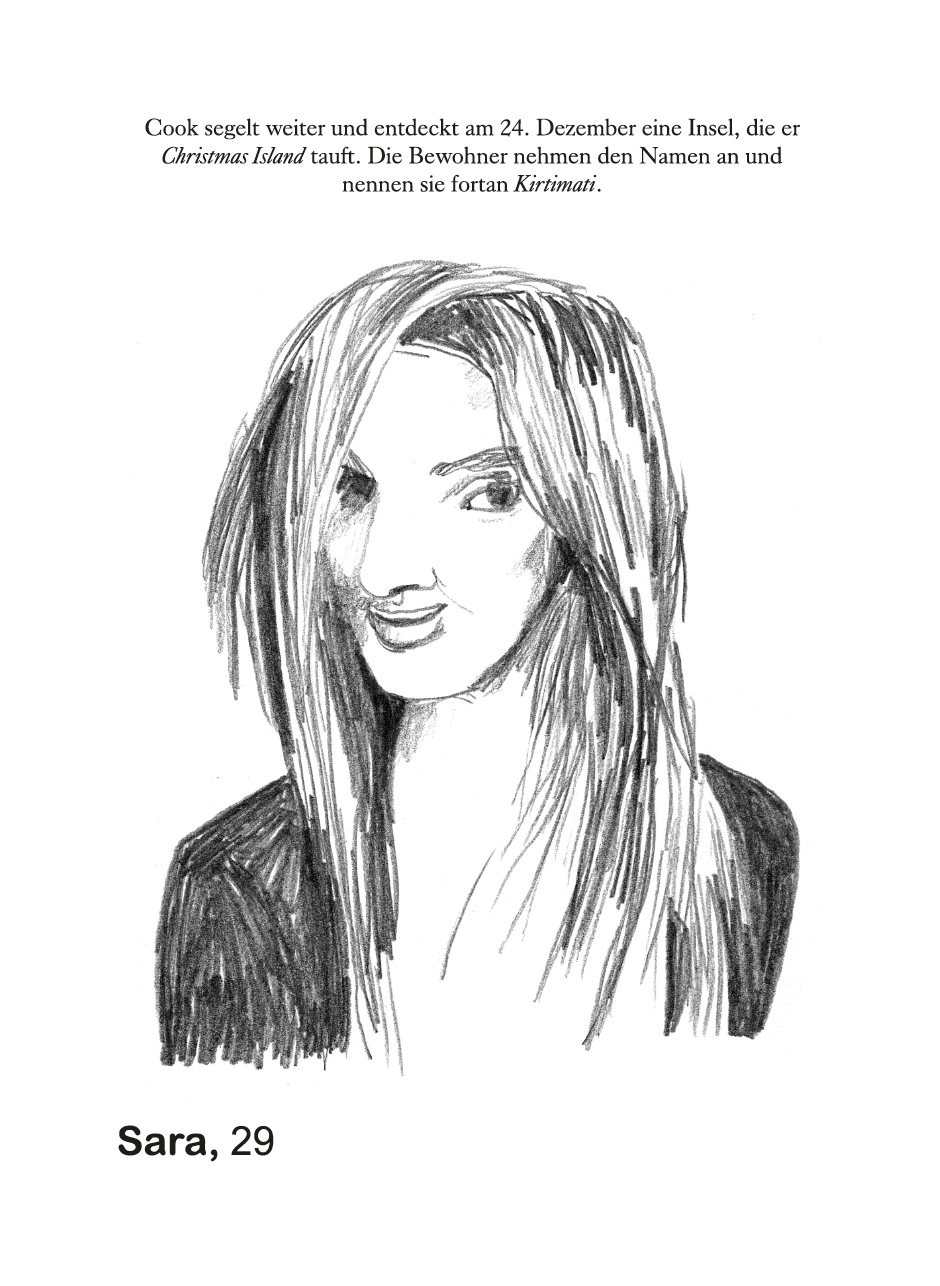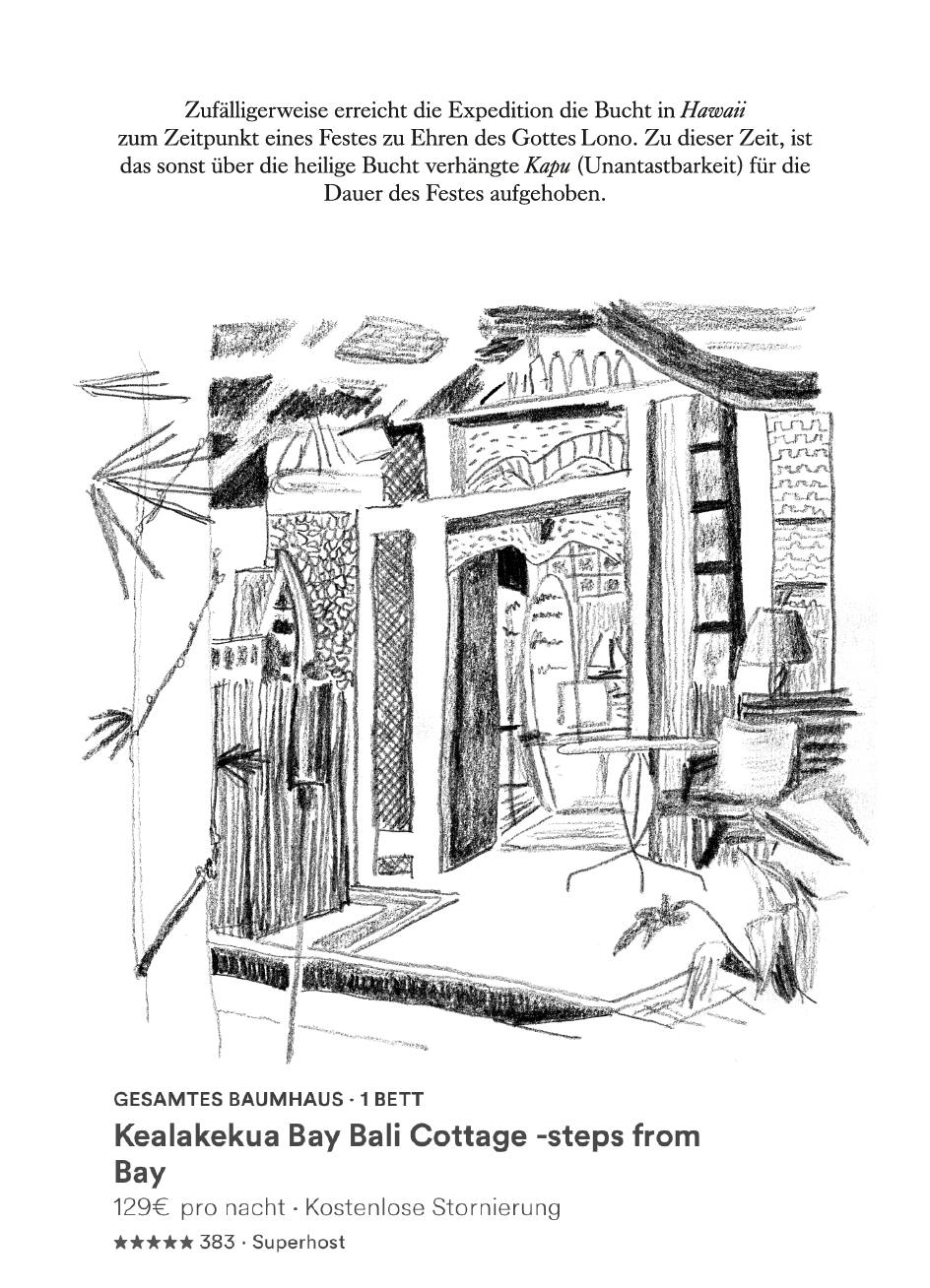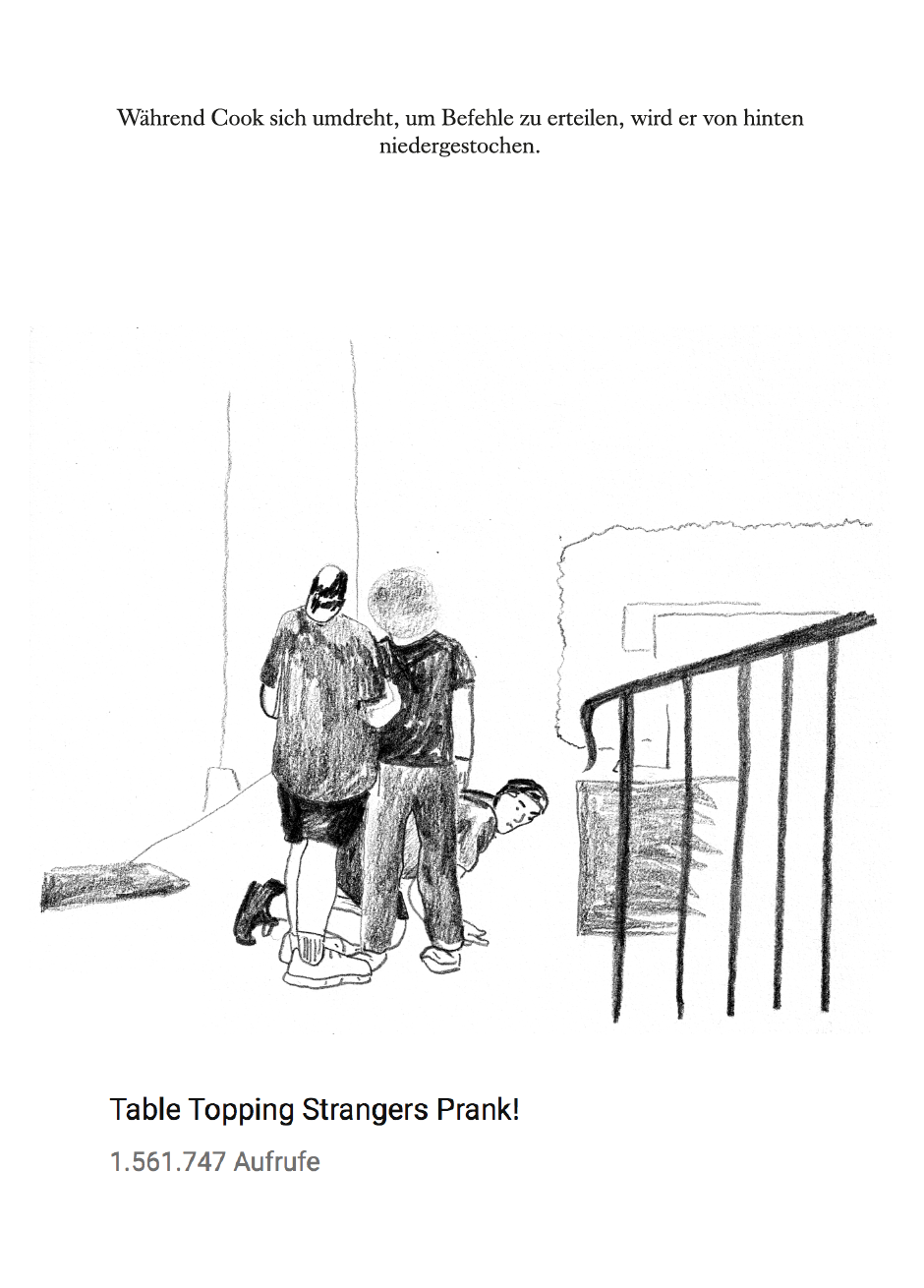 Selected Pages from the 32 page Storie about Captain James Cook.